Happy Easter at Point Leo!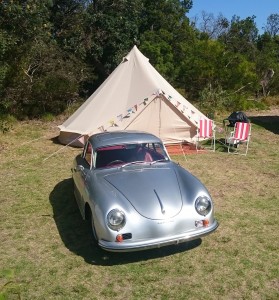 Campers enjoying Easter here at Point Leo in their Happy Glampers tent and vintage Porche.
---
VINTAGE SURF DAY 2014
Vintage Surf Day in November showcased some classic surf memrobilia and classic VW Combies.
DISABLED SURFERS ACCESS PATH
John and Gary from the Disabled Surfers Association and David Gibb from the Mornington Peninsula Shire officially open the disabled surfers access path at the surf beach surrounded by their members.